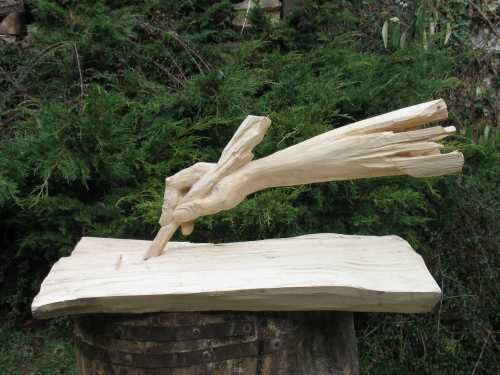 I read something years ago from C. S. Lewis that has stuck with me: God writes straight with crooked lines. It was his literary way of saying that God brings good out of evil. In the abstract I have long since accepted this deeply Biblical idea (see Gen. 50:20). But it's quite another thing to live it out.
Recently I went to a wedding of some extended family. It was a chance to interact with relatives I seldom see. During one of the many conversations, an in-law began to describe the details of a tragic family situation involving substance abuse and divorce. It has left him angry and confused, caught in circumstances for which he was not responsible. I asked him, "Do you ever wonder how you ended up in such a story?" His response was an unqualified yes!
It got me thinking about my own family of origin and some of the story lines in which I have found myself caught. Add to that the many stories I have listened to, stories of abandonment and abuse, stories of pain inflicted and grief endured. How did we end up in such stories? Of course, how we often handle our situations makes them worse. We compound it with our own sinful reactions and patterns. How do we get out of such a mess?
Right here is the glory of Jesus' message. It's not just for the offenses we commit. It's for all the ways we have been offended. The prayer He gave us forever ties those two together: "Forgive us our sins as we forgive those who have sinned against us." We are asked to walk the journey of accepting forgiveness for ourselves and then offering it to our offenders. It's never an easy journey, but if we choose to go there, something glorious happens.
We see God beginning to write the story of our lives, now straight-edged to His will, even though the lines of it are crooked, lines written by our sins and the sins we have endured. Our pain becomes our passion as our fallen stories get lifted up into God's redemptive story.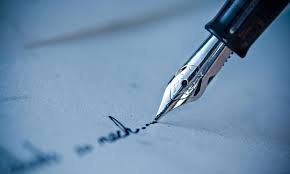 I see this so clearly in my own life. The soul-sickness that nearly destroyed me in my early years has become the drive to heal that soul-sickness in others. And the absence of mentors has continually compelled me into a life of mentoring. The crooked lines are writing something straight, a story tinged with glory.
How can God write straight with the crooked lines of your story? Whatever story you have landed in, whatever mess you are sinking in, it is never beyond hope—or repair. That's the glory of Jesus.