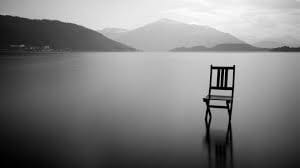 It happened again last week. It was powerful, transforming, beautiful. Here are the ingredients: a few men and 20 minutes of silence. Doesn't sound like much, does it? I know. I used to think that powerful and transforming meant big and loud. Now I know better.
The silence is where the action is.
It's where God shows up if we just allow Him to.
I have been on a remarkable journey of learning to listen to God. One of my core wounds as a young man was having no coach or mentor, feeling that I was not worth anyone's time, that I had nothing special inside to offer. A number of years ago, as I was reading Scripture one morning, I heard God gently whisper, "Do you want me to coach you?" He put His finger right on the wound with such tenderness. With tears coming down my face I just remember telling Him, "Yes, I would love for you to." Since that time, I have been learning how to receive His personal coaching.
It usually comes (but not always) as I open my Bible, write out Scripture, journal, and simply listen. Often He just encourages me, but at other times, He challenges me or asks me a pointed question. It's what any good coach would do. I feel valued, treasured, guided. I no longer feel like I have to figure everything out on my own.
It's powerful, transforming, beautiful.
But all of that is multiplied exponentially when I gather a few men, give them some Scripture, and ask them to be silent, listening for His voice. When we come back together, what they share stuns me. I see the Father coaching them also, speaking into their hearts. Sometimes tears are shed. Sometimes frustration is vented. At other times we validate or clarify what the other men share.
It's powerful, transforming, beautiful.
Today, I have a huge event happening, an open house book signing for this new book. In the past, I would have been anxious, afraid that no one would show up, frantically trying to make it all happen. But this morning, I awoke, pushed all those old voices away, and just sat in the silence with the Scriptures. He encouraged me and reminded me that this is about His kingdom, not about me. It's what I needed to hear.
What do you need from God today? You may not know until you stop and be silent.
Remember, that's where the action is.